Learn More About the Synthetic Turf Team of Boca Raton Today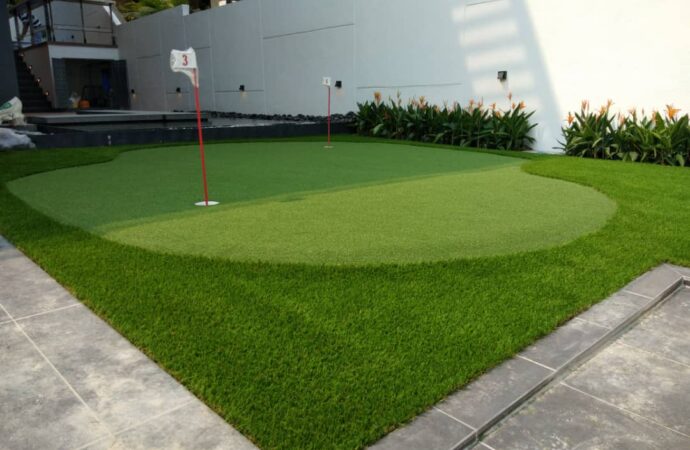 Synthetic Turf Team of Boca Raton is a top-tier business with over 18 years of experience in the industry. We not only offer synthetic turf as a product but also provide all the professionals and services required for installation, repair, and maintenance. Therefore, regardless of your needs and what you're looking for, we are here to satisfy all of them with our solutions.
Unlike most artificial turf and grass companies in Boca Raton, we like manufacturing our own products to guarantee quality, longevity, durability, and aesthetics. If we are unable to offer you a specific type of turf based on your needs and preferences, we will outsource it to a reliable company that is part of our established partnerships.
The beauty of having us as the professionals in charge of your project is how we meet basic standards for our products and services:
Earth-friendly turf.

Pet-friendliness.

Recycled materials.

Nylon and polyethylene for fibers.

Offer quality and affordability.
We want to guarantee that our clients are able to enjoy a safe and beautiful green space with our products and services. For it, we must offer the top products and work around our ethics to protect the planet, so everyone is satisfied and is part of making life better.
How Synthetic Turf Team of Boca Raton Assists You
Installing synthetic turf is one of the most requested services in our company. However, it isn't the only one we offer.
From synthetic turf repair to athletic field artificial turf installation, we can handle a wide range of projects for you to be able to enjoy the experience of having a surface that won't fade in a few weeks or months and can offer everyone using it the best support and safety.

Depending on your needs, our team will be in charge of assessing the space where you want the artificial grass installed or the damage caused to the current turf so we can provide repair services.
For those interested in having synthetic turf or grass in their patios, gardens, yards, or even business areas to add some beauty to the property, we promise the process of getting it done is easier than it seems:
We will assess the space and take all measures.

Come up with a design that is perfect for what you have in your hands and property.

Offer the best artificial turf or grass based on your needs, preferences, and budget.

Wait for your approval on the design and estimate.

We will start working right after you give us a 'yes.'
Synthetic Grass for Everything You Need
Golf lovers, athletes, schools, and more institutions, businesses, and clients that are different from the residential ones can count on us for anything they need.
We are experienced in working with commercial properties and installing synthetic grass in large areas, not only small patios and yards.
We can work with you and your team to come up with the best designs and solutions for playgrounds, fields, schools, and much more. Leave it to us, and we promise that every part of the area will be green, safe, and the best investment you've made in your life.
Below is our list of additional services: