Synthetic Turf Installation Services for Delray Beach Residents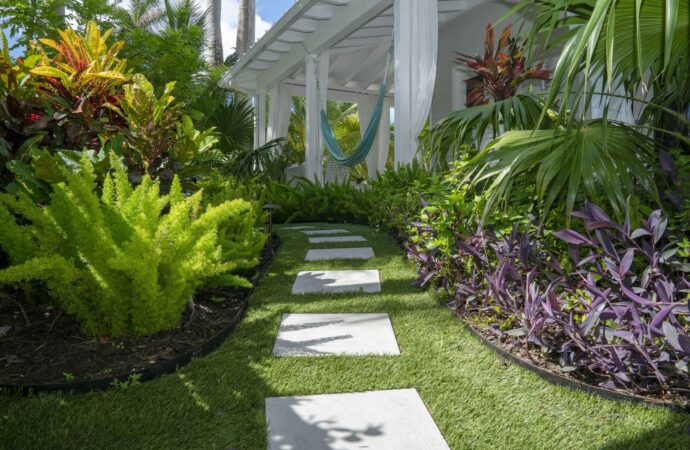 Just like every city in Florida, Delray Beach is not only known for its stunning beaches but also for all the green spaces it offers to visitors and residents that want to connect with nature and enjoy a sunny day. At Synthetic Turf Team of Boca Raton, we know this best since our company is part of the people making all those green areas possible.
Unlike most cities in the USA, Delray Beach is covered in mostly synthetic turf and grass, which guarantee surfaces that are resistant to all weather conditions and green all year round with little maintenance. Still, there are several homes, businesses, hotels, and properties, as well as public areas, that rely on the natural option.
The issue with natural grass or turf is how much work it requires and the money you end up spending in the short and long run. Besides, unlike popular belief, the real thing doesn't contribute to saving the planet and its resources.
Since natural grass requires lots of watering, it is common to spend a great amount of water every week, while artificial grass only needs to be watered once or twice a month. Additionally, it doesn't require fertilizers to look green and stunning every day of the year.
Thanks to this, you are able to have a beautiful surface, save time and money, and help the planet with your contribution of stopping using natural turf or grass.
What's Our Role in Delray Beach?
Offer all the services that allow you to have artificial turf or grass installed in your home, company, park, or any area you have available and want to cover on this beautiful green element.
We have been assisting all residents and individuals in the city for over 16 years, and besides synthetic turf installation and repair, we offer extra services that cover pet turf installation, artificial golf turf, putting greens, playgrounds, synthetic turf installation, and much more.
This means you can rely on us whether the turf is meant for your patio, a space in your company building, a playground, a school, or if you have special circumstances.
Overall, our synthetic turf and other products are pet-friendly, earth-friendly, and manufactured—mostly—by us. This helps us guarantee that the artificial turf used in your property and spaces will last, resist any damage and offer all the benefits of this synthetic option.
We help you with everything you could need, and keep in mind that installation, overall, isn't the only service we have open. Maintenance, repairs, assessment, and designs are part of what our experienced team of professionals is able to do.
Just reach out to our team and let us know how we can help and the project you have in mind so we can start by developing ideas and help you come up with the final result you wish for.
Our job and role aren't only delivering the product and laying it down. We will design your green space when needed or requested and handle the entire process till the very end; this is what ensures that you are able to enjoy your synthetic turf no matter where it is installed in Delray Beach.
Below is our list of additional services: