Synthetic Turf Team of Boca Raton Services and Offerings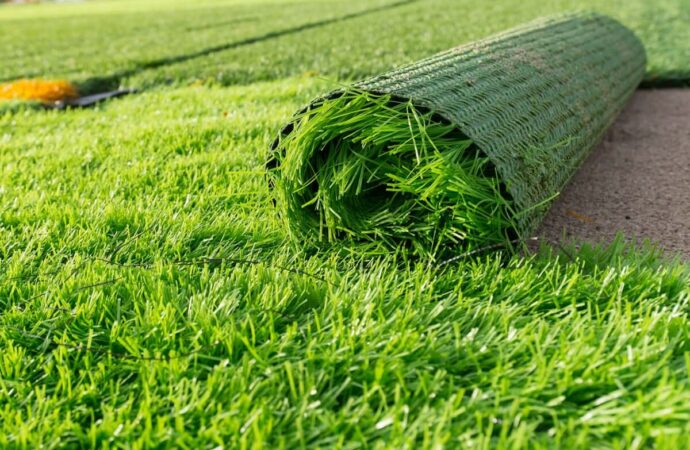 Synthetic turf Installation and repair are part of the main services in our company, Synthetic Turf Team of Boca Raton. However, we're capable and experienced enough to offer a wide range of solutions for all residents, businesses, and individuals in Boca Raton and surrounding areas, including:
Athletic fields synthetic turf installation.

Putting greens.

Pet turf installation.

And much more.
Our goal is to offer a large variety, so you can bring your project to life and allow our team to be the one providing all the resources, assistance, and services required for it.
We always start by assessing your space and providing you with the basic information regarding your needs. Questions such as:
What synthetic turf do I need?

What's the best option for my space?

Is it possible to save money and time with artificial turf?
And many more will be answered right away by our team. We want to make sure you're aware of all the benefits of choosing this product and having us as your professionals performing all the installation and even selection.
For it, we need to learn as many details as possible regarding your patio, yard, garden, or the space where you want us to install the turf or help you create a green space everyone can enjoy. To do so, we will get in touch with you once you have reached out to set an appointment and visit your property or lawn.
How Do We Deliver Our Services?
Everything starts with your call, email, or visit. As much as we would love to take the first step, it is up to you to get in touch with our team so they are able to offer solutions for your projects or issues.
Once you have reached out, we will work around what you are requesting:
Artificial turf installation.

Synthetic turf repair.

Pet turf.

And much more depending on your needs and the projects you have in mind. If you aren't confident about what you could need, we will guide you with the basic information you can provide us. For example, you could let our team know if you already have artificial grass installed, if it is damaged if you're aiming for a first-time installation, or the basic details of it.
Keep in mind that the first contact you make with our team will be quite productive, and we will go over all the information you can provide us at once so we can move on with the next step: setting up an appointment to visit your property and lawn.
We need to assess the space to determine the action plan for your project, figure out a better design or a new one, choose the type of turf or maybe the right option for repair, and the rest of the materials and steps to deliver the services and results you need and want.
What Services Do We Have Available at Synthetic Turf Team of Boca Raton?
Although we started with the basic synthetic turf installation and artificial grass repair, we have expanded our list of services, and as of today, we are able to offer over eight different solutions that will adapt to your needs.
If none of our services seems like a good alternative, remember we can take on custom and personal requests for anyone in Boca Raton and surrounding areas: 
Don't hesitate to Rely on Our Services
Regular synthetic grass installation, artificial turf installation, and all repairs you could need are part of our services as well. Thus, don't hesitate to ask for them whenever you get in touch with our team, and any of those is the one you need.
We are excited to be part of this experience and project for your home, business, or any area in your hands.
Feel free to contact our team all year round and let us know how we can help.
Below is our list of additional services: