Putting Green Installation Services for Boca Raton Residents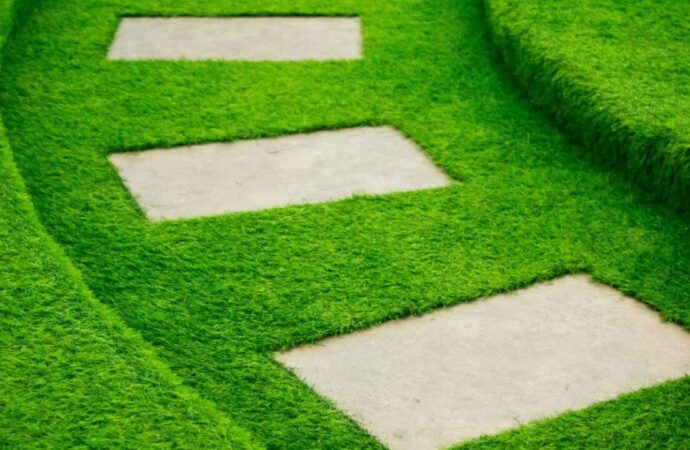 There's nothing wrong with wishing for a personal space where you can improve your game and play golf as much as you want. Your patio, yard, green area in your company, and any additional space you have can be used for putting greens and ensuring you have one or several holes ready to start putting the ball in them. Synthetic Turf Team of Boca Raton can offer you all the services and assistance in order to work around this project.
It is quite simple for us to assess the space where you want us to put some greens and come up with a design that will satisfy your needs and wishes of having a golf area there. We will need, whatsoever, to know your preferences and how many holes you would like to have.
Based on the size of your green space, we will determine what's best and work around a better alternative that can give you what you are expecting or something close to it.
Keep in mind that it is not the same to work around the design, deal with the process of putting greens, and guarantee future maintenance once they are in place and after several years of use. We offer all services and can help you whenever it is needed, but you must let our team know what you're looking for once contacting us.
Do you wish to access our putting greens service? Or maybe what you need is maintenance and changing some? We would love it if you could give us a few details before we start working.
Will It Be a Problem Putting Greens in Your Patio?
It shouldn't, and we will make sure it stays that way.
What worries most owners is how the greens can affect the rest of the patio or area if it isn't meant for golfing only. However, part of our job is designing and coming up with a solution that either take the entire area to put greens, mix a garden or common patio with some greens, or make a small addition so you can still play golf and improve your game.
The difficulty is when the site work is small, or there isn't much space to install an entire line or area of greens, and we will have to work with a simple hole and the grassy turf that characterizes golf courses. This isn't an issue for you whatsoever. Our role is to ensure you get what is allowed for your space and if you are happy with what it offers when putting greens.
If you have medium-sized or large spaces for work and putting greens, we will be happy to design a mini golf course, come up with a specific and stunning landscape, and proceed with putting greens once we have given you the estimate and design, followed by your approval.
You do not have to worry about the greens being an issue, and even if you decide to use the space for other activities, you will have turf that is perfect for it and durable even when it may not be synthetic grass for landscaping or similar purposes.

How Is Putting Greens Different from Installing Synthetic Turf?
If you're not familiar with putting greens, it is basically installing artificial golf turf and dealing with all the elements and details that make a golf course what it is. This means we include flags, clean areas to the holes, lights if needed, and more. We will focus on putting greens and getting the hole placed, but we will provide the additional elements to make sure your area feels like you are playing golf by just looking at it.
Artificial golf turf is indeed used for this type of project since there's a difference in the softness and feel of the turf compared to the regular artificial one for pets, playgrounds, and other areas. The right turf will offer a great experience for your game by itself.
However, it is only a simple part of the entire project, and although it is part of the most important ones, it isn't everything. In fact, for those looking to install synthetic golf turf only for specific purposes or needs, we have an additional service for this installation alone.
Is It Possible to Add More Than 2 or 3 Holes?
If your space allows it, yes.
As mentioned earlier, the size of the space is what matters when we are working with putting greens, and how many holes and different experiences for golf we can offer you will depend on how much space we have to work with.
For small areas of 50 to 100 square feet, it isn't impossible to add up to two holes—three to the latter 100 sq. ft.—but we will have to work on spacing them enough, or if you want them to be close to each other, you will have to let our team know in advance. The design will differ from regular golf courses, but since the space may be limited, we will work around it.
For medium-sized areas and large ones, designing over three holes isn't difficult, and we would love to set different ones in the patio's or green area's limits so you can actually challenge your skills in the process.
We will always work with the number of holes we believe are optimal and best for your game and space. Nevertheless, we always listen to your needs and preferences, and we will do our best to put all of them together to come up with something you will enjoy and always use.
Just make sure to contact Synthetic Turf Team of Boca Raton so we can start working around what you have for us and design your putting greens patio or yard.
Keep in mind that we can put greens in residential properties or areas as well as in commercial ones. Wherever you need us and feel like it is an optimal space—which we can also determine—let us know, and we will be there in no time for a FREE assessment.
Below is our list of additional services: