Synthetic Turf Installation Services for Boca Raton Residents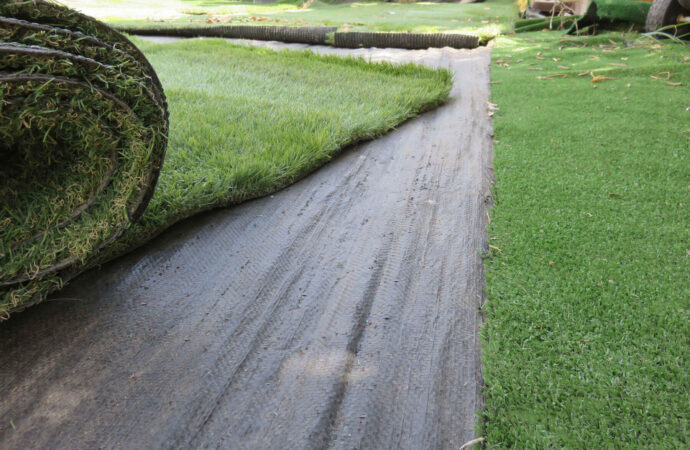 Having a beautiful house, building, property, or general space takes a lot of work. However, if you are trying to reduce the options available and even want to save some money in the process, you want to make sure that working on your green areas and looking for synthetic turf installation is at the top of your list. If you are in Boca Raton and surrounding areas, Synthetic Turf Team of Boca Raton can assist you in this project.
Working with the installation of this element in any space or property takes more work than many belief. Professionals must assess the area, take all measures, design the landscape, and come up with a type of turf that will fit certain requirements:
Foot traffic in the space.

If pets will use the green area.

Type of activities to be performed or that will take place in it.

The current design of the landscape and if the turf could affect it or not.

Level of shock reduction.

Making it safe and resistant for and to kids that will play.
Everything depends on the specific needs and projects of the client, and our job is to consider all of them to come up with the best option among the types of turf and grass available and manufactured by our team or partners in the industry.
What Makes Our Synthetic Turf Superior?
In the market, you will find a wide variety of artificial turf under different brands and companies that either manufacture it themselves or are part of a group of professionals covering each others' needs.
In our case, we do our best to manufacture our own products, and if we need to outsource a specific type of turf or grass, we make sure it is only from our reliable partners that follow the regular standards and our principles, which are what make our synthetic turf superior:
All products/options are pet-friendly, earth-friendly, and non-toxic.

We work with top-quality materials, including nylon and polyethylene, for the fibers.

Always offer the latest technology to ensure the turf or grass isn't only beautiful but also safe.
We have been working hard in always developing new options as time goes on and needs arise. Some features we have included over the years include heat block and better liquid drainage, and we even work to guarantee that the color of each piece of the artificial turf remains intact for longer periods.
Most artificial turf fades or is discolored with time alone, especially with the heat in Florida. However, ours is resistant to all weather and with very little maintenance you are able to enjoy it with its fresh green color for at least five years in a row unless damage has been caused by external sources with extreme influence on its quality.
Overall, our turf comes with a 15-year warranty, and our team will cover all maintenance and repair that is within it. The beauty about this is not only being able to save more money but also expecting less disruption of your daily activities as our synthetic turf is quite resistant based on the type we install in the right place.

How to Know If You Need Synthetic Turf
It isn't hard to conclude since anyone with a patio, yard, garden or green space where they spend time can benefit from this artificial alternative and even consider it a great investment.
To understand this, it is important to remember that natural turf requires lots of maintenance and can be expensive in the short and long run. You need to water it quite often, increasing your water bill, fertilizers are also needed to keep it green and fresh, and time is always money.
Meanwhile, synthetic turf doesn't require standard maintenance. It can be watered once or twice a month, fertilizers will be gone, and you can enjoy its fresh look all year round, thanks to its resistance to all weather conditions.
This is why anyone who has a green area or wishes to design one and add it to their property can enjoy and benefit from the synthetic turf our company offers. It will last for at least a decade, and ROI is inevitable as it ends up paying itself with all the time and money you are able to save.
Other conditions or situations that can make you choose this option are related to your kids, pets, and the activities that will take place in the space you have.
For patios where pets and kids will play very often, synthetic turf offers a fresh surface that won't absorb heat, offers extra shock reduction, and can help them connect with nature without exposing themselves to chemicals or fertilizers.
There are more benefits and, in fact, only one disadvantage is known regarding synthetic turf: its longevity also depends on the installation.
Our Team Guarantees the Best Installation to Make Your Investment Worth It
As professionals, Synthetic Turf Team of Boca Raton will handle the entire process and ensure that every piece of synthetic turf is in place, taped, and glued properly, so it lasts for over a decade without issues.
We will start by assessing your space, taking all measures, and determining what's the best type of turf for it. Once this is done, we will start the landscape design and provide an estimate, so you know how much the project and job will cost.
If you approve our design and project, we will start within the next 24 hours and get it all done in the next 1 to 3 days based on the size of the worksite, and if you have extra requests and needs, you want our team to take care of them.
When our professionals finish the installation, you will be able to use the space right away and let your pets or children run free as well as the public use it if you are aiming for the installation in other places besides your house.
Feel free to contact us and have our experts handle this job for you.
Below is our list of additional services: